Wallpaper Removal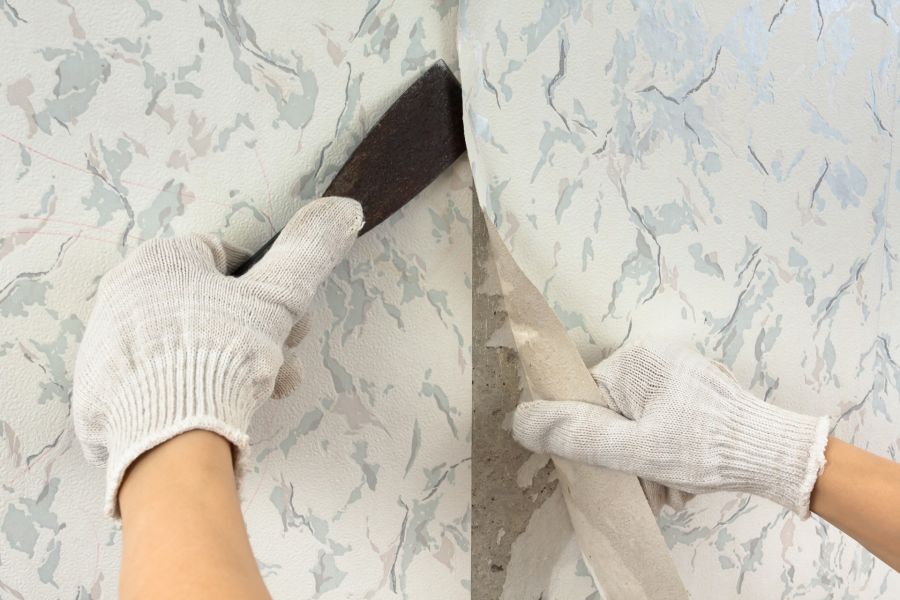 If you have attempted to remove wallpaper in your home, especially if it was installed many years ago, you know this is a much more labor-intensive task than it would first appear. Often, when the wallpaper is removed, it either tears off in tiny strips or with chunks of drywall attached! If you have thought about (or even started the process) to remove your own wallpaper and have decided to give up, give Curry Painting Company a call at (754) 238-0301 to get it done for you!
---
Call for a FREE Quote
---
Stress-Free Wallpaper Removal
When you call Curry Painting Company to remove wallpaper from home or office interior surfaces, we'll arrive at your convenience and provide a fair, written quote. Should you choose Curry Painting Company to complete the job, we'll return in a timely manner and gets the job done efficiently and completely. We can even complete the entire transformation process by patching holes and dings, smoothing the surface and repainting the walls to your liking.
The Trusted Local Wallpaper Contractor
Curry Painting Company has been in the painting business for more than 27 years. During this time, we have become a local favorite for getting work done as expected, on time and within budget. Wallpaper removal is no exception. It's one of the many painting services we provide to residents and business owners. Give us a call at (754) 238-0301 and we'll get that old wallpaper removed off and give your interior rooms a fresh new look!
Economical Interior Facelift
If your interior rooms are looking dated, one of the least expensive and most transformative measures you can take is to remove your wallpaper! Wallpaper can really date a home's interior. Once your wallpaper is removed, Curry Painting Company's painters help you choose fresh, popular paint colors that will enhance the beauty of your home and set a welcoming mood.
---
Call for Fast FREE Quote
---