Popcorn Ceiling Removal
Popcorn Ceiling Replacement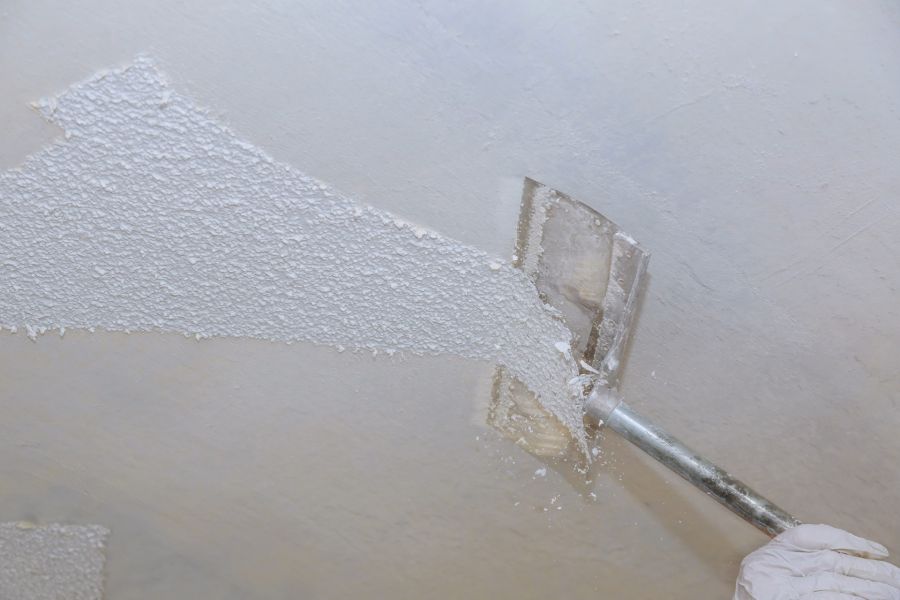 10% OFF
Your Next Painting Service!
expires 12/31/2023
Trust us, this isn't a job you want to tackle! Scraping popcorn bumps from ceilings is serious, time-consuming work. If not done properly, damage to your drywall can occur, requiring additional patching. Lots of our popcorn removal calls come from people who are mid-project are ready to give up and hire a pro to get it done!
---
Call for a FREE Quote
---
Ready to Remove Outdated Popcorn Ceiling?
Curry Painting Company has been removing popcorn ceilings and other textured ceilings since 1996. Call (754) 238-0301 for a free quote and we'll have your ceiling looking smooth and modern in no time!
Popcorn Ceilings: A Dying Fad
Popcorn ceilings became popular in the 1960s and the trend continued into the '90s. Many contractors sprayed them on as an inexpensive method to cover up imperfections on ceilings. They have also used in the belief that popcorn ceilings helped to dull sound in a home. Other contractors used it because they felt it gave a more "homey" appearance. In any case, popcorn ceilings are no longer in style, and many people throughout the area are looking for an inexpensive way to remove them.
Re-Texture Done Right: Popcorn Ceiling Replacement
Once we've removed those popcorn bumps, the painting pros at Curry Painting Company will then re-texture your ceilings and prepare them to accept fresh coats of primer and paint. You might which a smooth ceiling or a swirl pattern, a knockdown or skip trowel look. We'll be happy to show you available options and to discuss the pros and cons of each of them with you.
---
Call for Fast FREE Quote
---